Early November I met with Esmat in Padang (West Sumatra) to finalize registration of the Indonesian Foundation setup to operate the Suku Mentawai program. Namely, the 'Yayasan Pendidikan Global Pribumi Indonesia'. This is now complete. Big thanks to Yeni and Lizzie for their help and guidance here.
We then travelled to Mentawai to meet with various groups, community officials, local government, partners, and to find and contract a suitable office space. We spoke with an awful lot of people. All very inspiring. Mostly so, the positive response for the program we received throughout the islands.
Another great highlight was Esmat. The passion, drive and intellect shown as he'd explain his intentions to community members of all ages, at every opportunity – slowly opening their thoughts to the consequences of their current reality and the possibilities of an alternative for a better way forward – it was a real pleasure to listen to. I couldn't be more confident for the success of this program with Esmat at the helm.
Up until this point I'd always imagined we'd be initiating the program in the southern regions of Siberut Island, as this is where the bulk of our community research has been conducted. However, noticed during early conversations with Esmat, I got the feeling he might instead prefer to kick things off closer to his own village – Saibi Samukop, which is located in the central regions. Fine, I thought. We'll visit both and see what unfolds.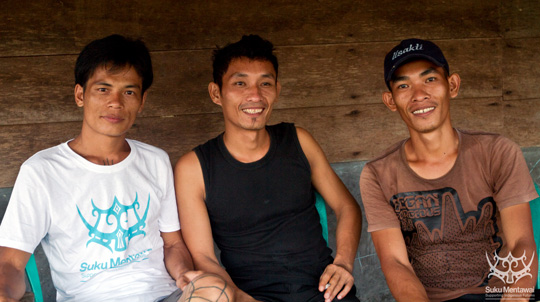 Whilst our research in these central parts is far less advanced than in the south, it quickly became evident that the current situation and views of those here are indeed the same. I've uploaded a short video with one example representing the response of many discussions we had with the Mentawai youth in Saibi Samukop:
Returning back to Muara Siberut, in the south, Esmat told me he'd like to focus the program on a community in these regions first, with Saibi Samukop district to follow. In the short time we spent in Saibi though he did obtain support for the program from the official village heads, and commitment from a more than appropriate elder there for the role of educator.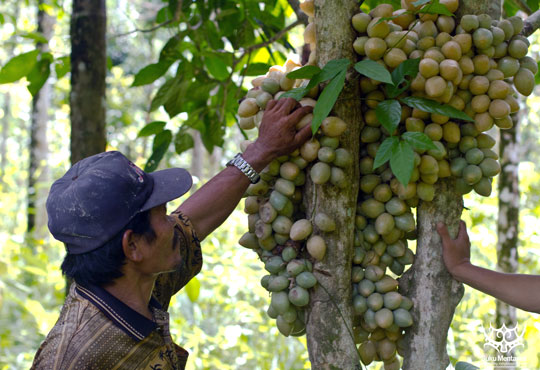 Having now decided upon a location to commence the program (within a small settlement community in the south) and with approval and support granted, we then secured a practical space for the office.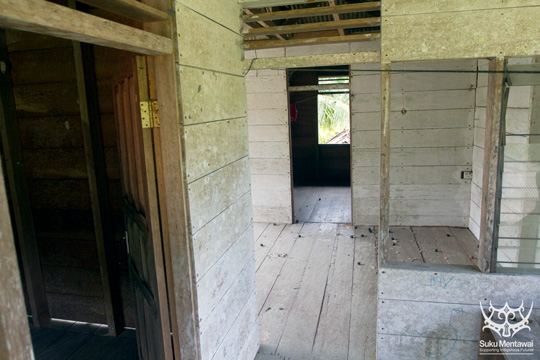 Plenty of room both upstairs and downstairs (storage) and situated alongside the main river with easy access to both the Port and the program's communities… we were in luck. They drew up a yearly contract (commencing March) and we were all rather happy.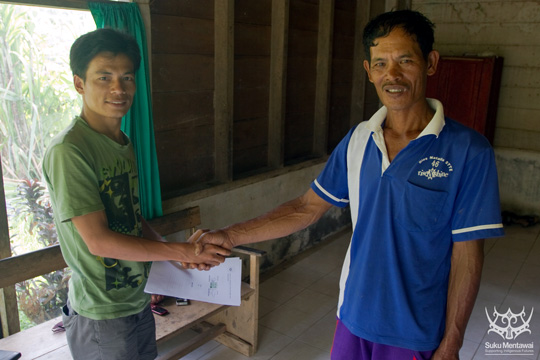 We then travelled to Tuapejat, the capital village in Mentawai, where we reunited with our program manager August. Having already taken care of a series of tasks for us there, we were able to meet directly with the heads of Mentawai Government, District, and Education.
The response was really positive. They've given us their support and, with education being an immediate focus here, have said they'd like to work together with us to help increase attendance, expansion and sustainability throughout the islands. We are now in the process of refining a collaborative system.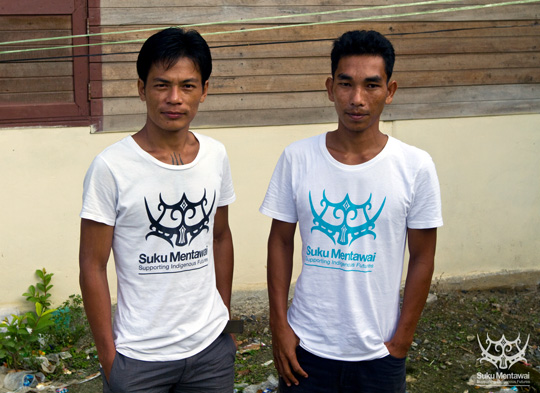 I've now returned to Australia to continue work on raising awareness and support for the program, including the completion and release of the As Worlds Divide film. August has returned to Tuapejat where he's managing general administrative requirements, and Esmat to Jakarta where he has a few months remaining on his thesis. All going well we'll be switching the new office lights on (or at least kerosene lamps) in March.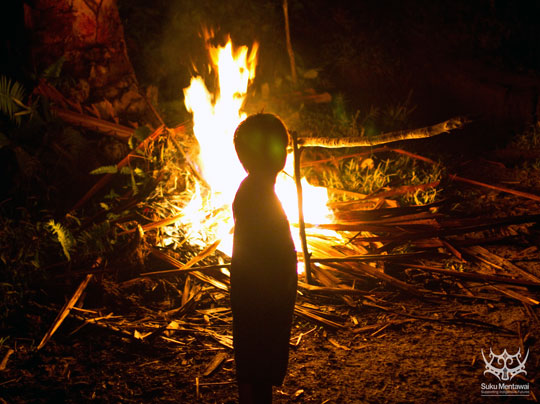 Prior to departing we also travelled out to see the Pitstop Hill Mentawai family to personally thank them for their generous support for the Suku Mentawai program and community's long-term welfare. For the local people here, drawing steady income through their most prominent resources – waves being one – is key to ensuring self-empowering initiatives such as this can be sustained and advanced by the community well into the future. We look forward to growing this relationship.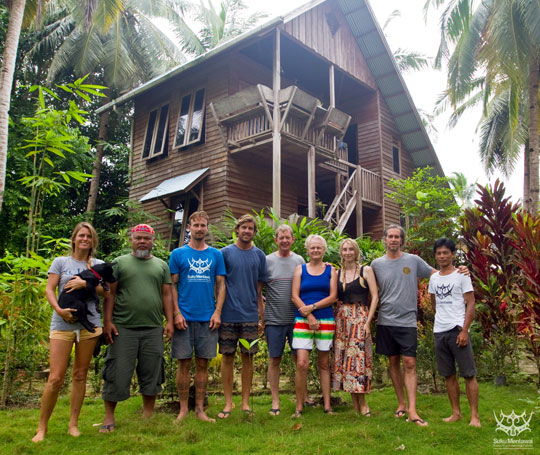 Thanks again to all those that bought raffle tickets, t-shirts and/or gave their support to helping make this first stage possible. It's a very exciting project to be a part of. Further updates to come. Best regards.