As a means to sustain our Cultural and Environmental Education Program (CEEP), we have developed a Mentawai Ecotourism system. Tourism is our fastest growing industry, contributing to a very large portion of our economy, so through this we see a viable avenue to generate funding and support for our CEEP.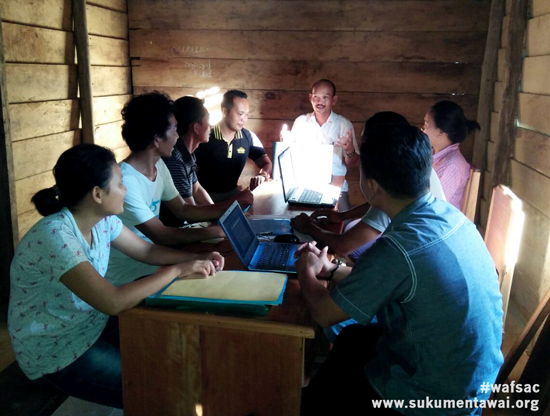 In addition, we also see a great opportunity to govern the impact that forest tourism is having on our Indigenous community, culture and the health of our land. At the forefront of this new model is respect and transparency. We want tourists to know exactly where their money is going and what impact they are having on our lives.
We feel we have found the right balance for all with this model. We are working together with tourists to ensure they have the best experience, but at the same time they are contributing toward our capacity for cultural and sustainable community development. This is an enormous improvement on the current system.
If you are planning to visit Mentawai for trekking or to experience our beautiful rainforest and Indigenous Arat Sabalungan culture, please consider using our Mentawai Ecotourism. The website is now live. Please take a moment to browse, share and follow our updates via Facebook and Instagram.
We're very excited for what lays ahead and to share this journey with you all.
Yayasan Pendidikan Suku Mentawai