After receiving invitation to attend and participate in the International Indigenous Film Festival in Bali, the Yayasan Pendidikan Budaya Mentawai (YPBM) foundation delegated this opportunity to one representative, Martison Siritoitet. Martison is a Mentawai youth working for YPBM in the field of Media publications and has been developing a number of short film projects.
BIIFF, in its second year, is an event organised by Emmanuela Shinta, the Founder of Ranu Welum Foundation, and photographer and promotor of Indigenous rights, David Metcalf. This event was attended by 25 film directors from 14 countries, presenting approximately 40 documentary films focused on Indigenous-related issues. The opening night was held at the Njana Tilem Museum on the 10th of May and films presented at Paradiso Ubud from the 11-13th May, 2019.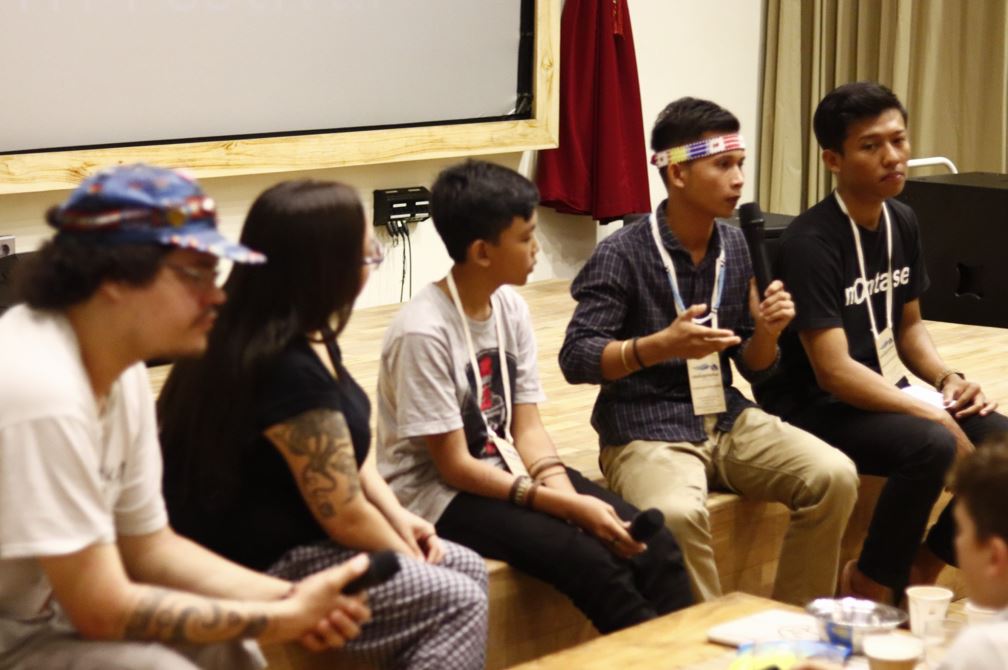 In addition to showing films, this event also gave us opportunity to participate in Focus Group Discussions (FGD). The FGD was in relation to how best empower and improve opportunity and capacity for Indigenous filmmakers to achieve our objectives and develop solutions to our issues. This included future planning, targets, and how to obtain funding to advance the implementation of Indigenous filmmaking.
As a beginner filmmaker, Martison explained that the events such as BIIFF and the opportunity to participate provides immense hope for Indigenous filmmakers to continue to work and raise the voices of Indigenous communities who would otherwise not be heard and appreciated throughout the world.
"At present, the perception from both outsiders and some Mentawai people themselves still shows that studying the Mentawai culture is not taken seriously. Sadly, learning about our cultural values is considered backward and a poor way to live.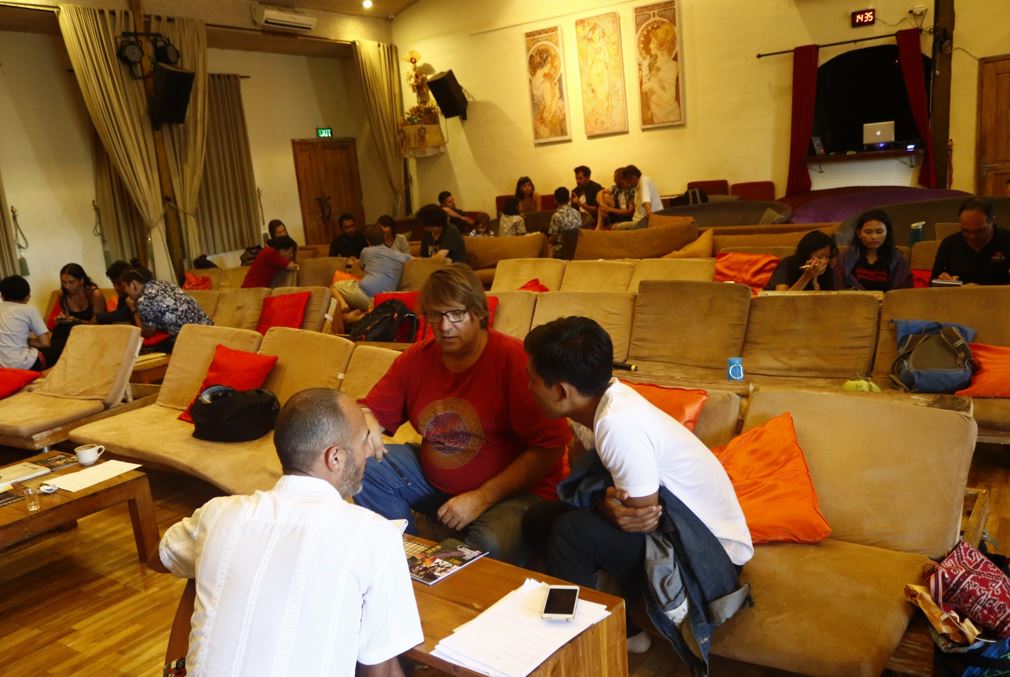 Nowadays, when the people think about Mentawai they perhaps only think about Sikerei (shaman) dressed in loincloth performing monkey-like dances and rituals. Whereas the depth of our culture so much more than that. Culture also includes behavior, relationships, development, justice, humanity, language, sustainability, spirituality, community, ethics, identity and more. I do not blame others for such stigma and assumptions because, in my opinion, this happens because of a lack of references and information about our Mentawai people and culture. However, motivated by this perception and stigma, I am encouraged to slowly change people's views about the value of preserving culture and the protection this will bring to our future generations for years to come. This is what I hope to portray and impact through short films, as this is an important step to at least minimize the destruction into the future. "
Below is a short interview with Martison about his experiences at BIIFF:
How did you become a participant at BIIFF?
I received information about BIIFF from a friend, Rob Henry, who is President and Founder of our partner organization Indigenous Education Foundation (IEF). Rob gave me information about the BIIFF event and program and helped secure the funding to travel to Bali to attend. I have been working alongside Rob to gain experience and skill in making documentary films and felt that this was a good opportunity for me to develop and show my work.
How long have you been a Filmmaker and is this your Profession?
I only began learning how to make a short documentary films about three months ago, so I can be sure to explain that I am yet to be an expert of claim this as my profession. However, I believe that by taking these steps and building momentum towards the next steps that I can make a difference with this art, even though I have very limited capabilities and access to video equipment.
What impact or benefits did you gain by attending BIIFF?
Attending the BIIFF event was the biggest experience of my life so far. There are so many benefits that I feel I have gained by attending this event. I met with so many Indigenous Filmmakers from Indonesia and from abroad and learnt a great deal about others sharing similar issues to Mentawai. The BIIFF program brings Indigenous peoples together to rise up and fight for the rights of Indigenous peoples, which has had a big impact on me.
What are your hopes after attending BIIFF?
I hope that my experiences at BIIFF can help me with problem solving and finding solutions to the issues of Indigenous peoples and the global community. I hope that the relationships and communications with the people I met will always continue, especially the festival participants working in the field of visual communication through native short films, as together we can help each other.
Any final comments about attending BIIFF?
I am very proud to attend BIIFF and to meet and study with filmmakers from around the world. Most of all, I am even more proud to be an Indigenous Mentawai person.
Masura' Bagatta, Thank you – YPBM