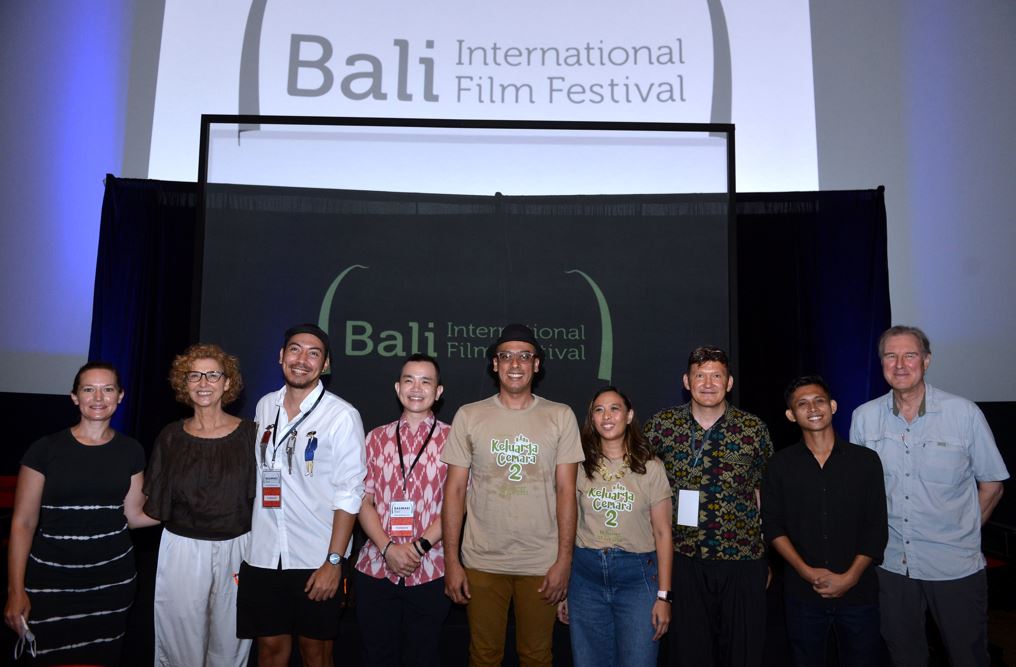 DENPASAR – BALI (Suku Mentawai) – Yayasan Pendidikan Budaya Mentawai (YPBM) is proud to announce that the film "Mentawai Souls of the Forest" by Joo Peter, in collaboration with the Yayasan Pendidikan Budaya Mentawai (YPBM), won the Special Jury Prize at the 15th edition of the Bali International Film Festival (Balinale) held at Cinema XXI Beachwalk Kuta Bali, from 9-12 June 2022.
Balinale is internationally recognized as one of Southeast Asia's premier film festivals, providing an opportunity for both domestic and foreign directors to present their best work to a global audience. This festival also promotes the natural beauty and diversity of Indonesia to international audiences, aims to develop an understanding of freedom of expression, human rights and intellectual property, and encourage cross-cultural respect.
The 15th edition of Balinale presented 63 films representing 26 countries with various genres, styles and languages. Films consist of various categories, namely documentaries, feature films, short documentaries, and short story films. In addition to being presented to each audience, these films are also assessed by an expert jury with focus towards technical, artistic, and filmic competence.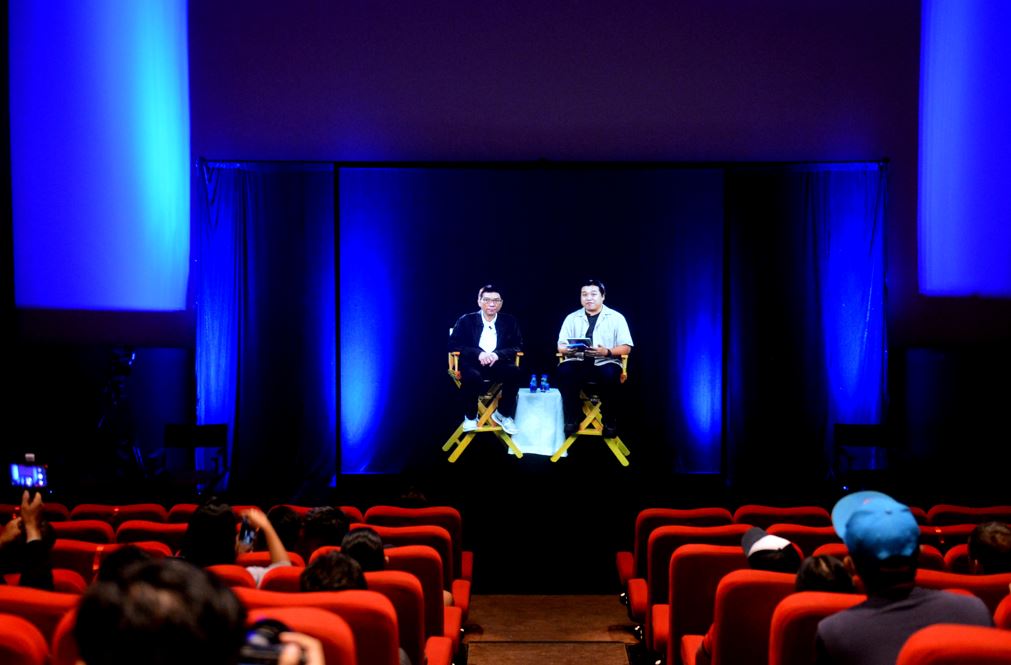 Yayasan Pendidikan Budaya Mentawai (YPBM) representative and delegate, Martison Siritoitet, also attended Balinale as a collaborator for the film project "Mentawai-Souls of the Forest" alongside Director/Producer, Joo Peter. This was Martison's second experience representing YPBM in Bali, after initially meeting Joo Peter at the Bali International Indigenous Film Festival in 2019.
"I was fortunate to meet Joo Peter at the Bali International Indigenous Film Festival in 2019. Joo was interested in viewing my short documentary about YPBM and Mentawai culture. After that, we kept in touch until I finally invited him to visit Mentawai and start collaborating to make the Mentawai Souls of the Forest film that we're now presenting here at the Balinale 2022 festival," said Martison.
Mentawai-Souls of the Forest:
"This film depicts the daily life of the Mentawai indigenous people, their spiritual cosmos and their commitment to preserving their own culture and natural habitat. Logging companies threaten the island's fragile ecosystem. Historical footage and archival materials tell the story of decades of oppression of indigenous cultures, as well as the resilience of the main characters and the last tribe living in the forest. The main character, Sikerei Aman Laulau, has been a leader in this struggle for decades, meeting the governor in Sumatra at a key historical point. The final part of the film explores the geopolitical context and shows a new generation joining the main characters in the struggle for the preservation of the Mentawai environment and culture – as part of a larger movement in Indonesia. This project is supported by renowned researchers, activists, journalists and indigenous foundations. This film is one of a series of films planned to celebrate the diversity and richness of Indonesia's indigenous culture" Director, Joo Peter.
Upon close of the festival film screenings, the 2022 Bali International Film Festival (Balinale) awards were announced by the jurors. We were elated to be awarded the Special Jury Award for our film entry, Mentawai souls of the forest. For the full details of competition categories and winners, click HERE.
The final day of the festival was filled with Hong Kong's Screening Making Waves and a Filmmaker Seminar. Joo Peter, together with Anji Sauve Clubb and Panji Mukadis, were on the panel at the seminar entitled "Feature Film Production in the Endemic Era, Challenges and Opportunities". The speakers shared their experiences and provided motivation for film production and screening opportunities starting with small things such as interacting with communities, campuses, organizations and others.
Yayasan Pendidikan Budaya Mentawai (YPBM) sincerely thanks Mrs. Deborah Gabinetti, President and Founder of the Bali International Film Festival, and the entire committee for organizing this extraordinary festival celebrating the work of independent filmmakers. Thank you to Joo Peter (Director/Producer), Ilona Grundmann (Producer/Distributor) for their assistance in supporting our Suku Mentawai foundation and ensuring representation at the festival. To Mrs. Fetty Asmaniati, SE.,MM as President of Trisakti School of Tourism (Sekolah Tinggi Pariwisata Trisakti), who has always provided support to Martison Siritoitet as a student of STP Trisakti Excellence Scholarship Program Kemdikbudristek to allow attendance at the Balinale event. Finally, to all who have and continue to contribute towards the vision of our Yayasan Pendidikan Budaya Mentawai (YPBM) and the future of Mentawai.
For information on future screenings of our Mentawai film in your nearest city please follow our social media channels, or to collaborate please send your enquiry to the email address: contact@sukumentawai.org
Masura' bagatta, thank you.